Revolutionary Piece of Tech
C1 ​Spraying Drone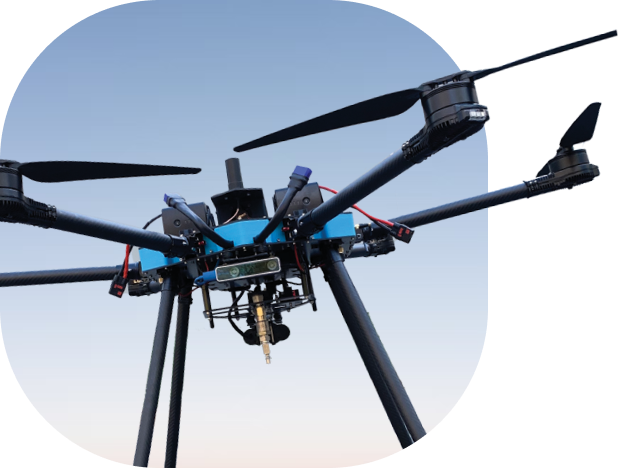 The Lucid Drone C1 spraying drone is a revolutionary piece of tech that can spray any liquid such as water, cleaning solution, and more. Our industrial spray drone is built to be Safer, Faster, and Smarter than any other option on the market today.
Build Your Own Drone Bundle
Lucid Drone Technologies wants to build you the perfect drone bundle to meet your needs! Check out our our sample bundles or call us today to build your own!

LET US BUILD A BUNDLE FOR YOU!
Easy To
Fly.


Easy To

Buy.
We live and breathe this maxim at Lucid and use it as a guiding beacon in all of our efforts. Flying an industrial drone seems like a daunting task to the average person. Although we build incredibly sophisticated technology with various sensors and intelligent features, our top priority is ensuring that our drones are easy to use.

The truth is that drones aren't complicated to use; what makes a drone difficult is a lack of training and robust support. To lower the adoption curve and introduce drone technology into old-school, sleepy markets, we help customers get the training they need. We also offer business coaching and teach best practices for integrating one of our drones into their business model.
Lucid has teamed up with Midwest Wash Equipment to offer our customers a custom built soft wash rig to pair with our drone.

This rig includes:
Electric reel upgrade
Deionized Water Tank Upgrade
Deep cycle marine battery
Talk to a Lucid sales rep today about including a Lucid Soft Wash Rig into your drone bundle.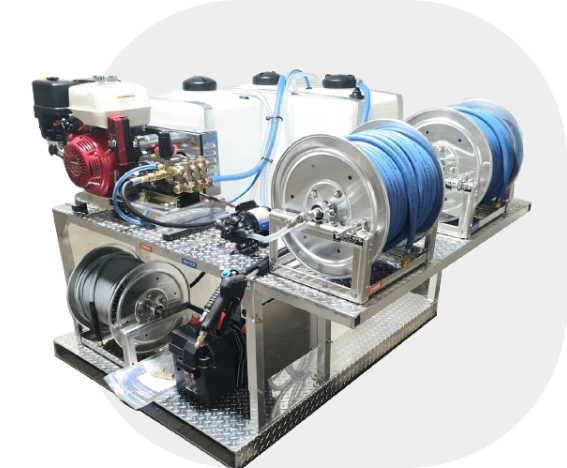 Our C1 Spraying Drone connects to a cleaning system on the ground and utilizes a low-pressure cleaning method. The drone uses cleaning solutions to do the "heavy-lifting" of cleaning, rather than relying on high pressures, which can potentially cause damage to the surfaces, or depending on ladders and repel gear that can be dangerous for crew members.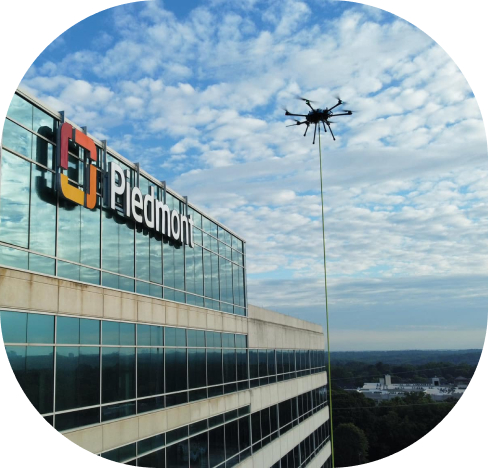 Learn how you can deduct the full purchase price of the Lucid C1 drone through IRS Section 179.

For more information or to learn more about your financing options, contact us today or go to www.section179.org
C1 Drone FAQs
You Have Questions?
We Have Answers!
How Does Drone Cleaning Work?

The drone is tethered to an on-ground cleaning system and utilizes a low-pressure cleaning method. The drone uses cleaning solutions to do the "heavy-lifting" of cleaning, rather than relying on high pressures, which can potentially cause damage to the surfaces.
How Strong Is The Pressure Used To Clean?

Our drones can handle up to 1000 psi but work best when utilizing soft washing techniques requiring less than 300 psi.
Can I Use My Own Pump?

You bet, just let us know what system you are using, and we will work to ensure your cleaning system is good-to-go with our drone.
Do I Need A License & Insurance To Fly The Drone?

Yes, you will need your Part 107 license from the FAA. We provide all our customers with the study material required to pass the test. You will need to have aviation insurance, and we have a partner that can help set you up. Using our drone should decrease your overall liability insurance too.
What's Included When You Purchase A Drone?

We offer several different drone bundles designed to best serve your business needs. If you would like to learn more about drone bundles please contact our sales team.
What Additional Equipment Will I Need?

You will need a softwash pump set up, which would be mounted to a trailer or in the back of a truck bed. We have custom softwash pump rigs available for purchase.
How High Can The Drone Fly?

Our customers are limited to flying the drone up to 110 ft. per the current FAA guidelines. The height is calculated by using a max payload weight of 55 lbs (set by FAA) and determining what elevation our drone, hoses, and fluids get to that limit.
How Long Do The Batteries Last?

Approximately 15–20 Minutes per fully charged battery flight. It takes 2 Batteries for each flight.
How Do I Transport The Drone?

Our drone folds down into a much smaller footprint and can fit inside a travel case, which we can provide.
How Easy Is It To Fly?

Very easy! No prior drone experience is required. We have a demonstrated history of training individuals to successfully fly our drones that have no previous experience with drones.
What Does The Training Involve?

We offer online training through a partnership with Drone U. This includes ongoing training to our customers through our online training portal. The online training educates our customers on the knowledge they need to know to operate our drones competently and confidently, such as battery charging, flight skills, transportation guidelines, safety protocols, and more.
Drone U also offers in-person training for a fee. More information can be provided during new customer on boarding.
What Chemicals Do You Use?

Our drones are chemically agnostic, so it can handle any chemical with low viscosity. And our equipment and parts are designed to handle high levels of corrosive chemicals, like bleach.
If you have a Question that is not listed please Contact Us